DVB-T Antennas Manufacturer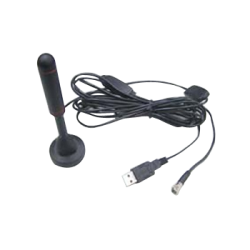 Digital Video Broadcasting-Terrestrial (DVB-T) is a digital wireless TV video broadcast transmission released by the European Broadcasting Union, it was the first broadcast in the United Kingdom in 1998. In 2007, the European DVB organization launched an improved version of the DVB-T2 digital wireless TV broadcasting standard.
DVB digital broadcast transmission system utilizes all common TV broadcast transmission media including satellite, cable, terrestrial, SMATV, MNDSD. They correspond to DVB standards respectively: DVB-S, DVB-C, DVB-T, DVB-SMATV, DVB-MS and DVB-MC.
In addition to transmitting ordinary video and audio signals, DVB digital broadcasting system also needs to transmit and receive IRD tuning, program guide, and information such as graphics, subtitles, and icons. DVB standards suitable for such baseband additional information systems include: DVB-SI, DVB-TXT and DVB-SUB.
Many services in the DVB digital broadcasting system can provide a certain form of interactive service as required. On the basis of the general DVB digital broadcasting system, the elements that further constitute the interactive service system include the independent protocol of the interactive service network compatible with other relevant international standards, and the return channel for transmitting the command and control signals of the interactive service process.
BJTEK is a well-known professional DVB-T antenna supplier in Taiwan, we have been producing it for decades and always get good reputation from our products. We emphatically focus on quality and performance of products if you are looking for DVB-T antenna, sure we are your best choice. Welcome to contact us if you have any further question.